FACULTY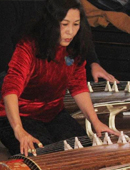 Sachiko is the founder of JLC. She has taught Japanese at universities, colleges and companies and has given many public lectures about Japanese art and culture. Sachiko is also an artist, her life project is to complete 100 Views of America by woodcut; and she is a Koto player of Yamada School. Education: Osaka Language School, Osaka, Japan; Chuo University, Tokyo, Japan; Newbury College, Boston. www.sachikofurui.com
Ami is a native Japanese speaker who has lived in the U.S. since 2016. Her hobbies are cooking, reading and traveling! She loves to teach Japanese and share her culture with people from around the world. She is always ready to help with a positive attitude and a smile.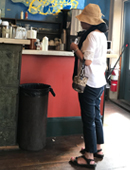 Mayumi was born in Hyogo, Japan, which is located in Kansai Area of Japan. After graduating from High School in Shiga, Japan, where her parents and siblings remain, she attended Adrian College in Michigan, where she studied International Communication and taught Japanese. After graduating, she moved to Boston. She enjoys traveling, movies, reading Japanese books, and ice skating in winter with her husband and two children.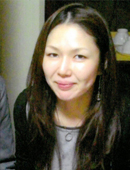 Momo was born in Hyogo, Japan. She studied American literature at Osaka University of Foreign Studies, Japan, and has High School and Junior High School teaching licenses. She completed an Advanced Skills of Teaching Japanese Language Course. Currently she lives in Boston with her husband. She enjoys snowboarding and traveling.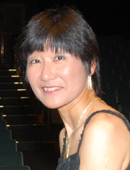 Originally from Nagoya, Shizue enjoys teaching students of all ages, as it makes her grow along with the students. Curious about languages, she is currently learning Russian and Korean. She loves dogs, nature, reading, eating, and is a classical pianist.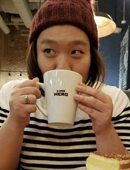 Tammy is a Boston native with a degree in psychology and a minor in art history from UMass Boston. She is a Japanese language and stationery enthusiast. Her other interests include traveling, reading, film photography and watching competitive figure skating.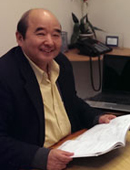 Tetsuaki has been teaching Japanese to students in ages ranging from grade school to adult since 1989. He also has worked with computer technology. He enjoys Japanese classical literature, especially Shinobu Orikuchi. Education: Yokohama National University (Economics/International Relations).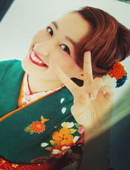 Yuuki was born in Kyoto, Japan. After graduating from Osaka Touin High School, she came to the U.S for further English study. She is a Business major at Simmons College. Yuuki has studied tea ceremony, ikebana, koto and piano.